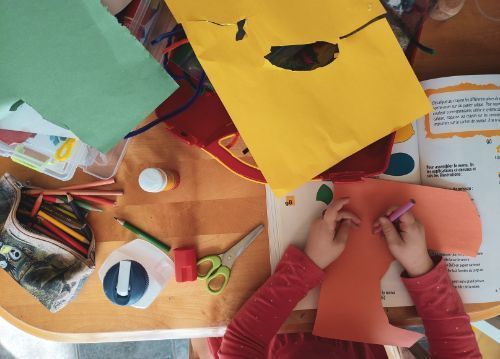 Spring break is typically a time to sit back and relax in the middle of the school year before finishing out the year strong. With an extended period of time off, many families elect to take a trip during that time or simply kick back at home and soak in the days sleeping in. 
While these are both great ideas to reset, there are ways you can also incorporate giving back into your spring break. The best part? You don't have to compromise on your current plans! Check out these ways that you can work in alternative spring break options for you and your family.
Volunteer While You Travel
Taking a trip can also be based around an organization or a community in need where you'd love to lend your time. Plan part of your trip for fun and the other half for volunteer opportunities. Make sure to check in with local organizations before you go to plan out where you'll be and what you'll be doing. This also helps teach your kids that doing good can also be fun, and that sometimes hard work comes before play. You're still traveling, but you're also making a difference! 
Have a Staycation Benefiting the Community
In order to do good for the world, you don't have to travel far and wide! If you're at home for spring break, look for opportunities to give back in your own backyard (figuratively, you can go further than that!). 
A simple task could be picking up litter in your community to help keep the space you call home clean. You can also find a local organization that benefits your community and ask about opportunities to give back. Whether your littles see you volunteering or making a donation, the good deeds will stick with them as they continue to grow. 
Craft for Good
Teach your children that hobbies can be turned into a force for good! Teach them to crochet and make hats and mittens for those in need. Write letters and draw pictures for our troops or the local nursing home. Put together hygiene kits for people in need and drop off those kits at a local organization that can help distribute them. No matter the craft you're doing, think of a way that you can translate it into helping others. 
Spring break is a time for rest and relaxation, but it has the potential to be so much more. Ask your kids about causes they're passionate about and try to line those passions up with a local organization. Starting your kids or family early is sure to leave a lasting impression and may create a habit of giving for years to come. This spring break is just the start!