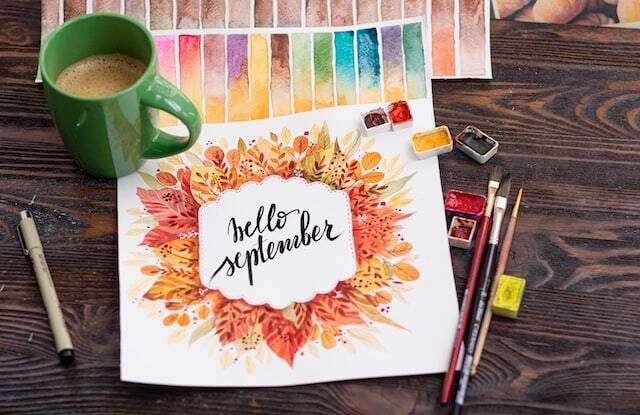 Another month has come and gone, and it's time to wish you all a happy September! This month is recognized as Self Improvement Month, and today we're talking about impactful ways you can celebrate. Just as the leaves change, so can our habits and how we feel about ourselves. Use this as a time of renewal to reset for the rest of the year and work on being the best version of yourself. The time to reflect is now, so check out these steps you can take to celebrate Self Improvement Month this September. 
Reflect on the Year So Far
Believe it or not, we only have a few months left in 2022. Think back to the sense of renewal you may have experienced in January. Who says you can't feel that same sense of renewal now? Take time to reflect on what you have accomplished. This could be related to your personal life, your work life, your altruistic life or any other aspect of your life you can think of. Write it down. Be proud of those accomplishments! Seeing how far you have already come will help inspire you to keep pushing forward to achieve even more the remainder of the year.
Consider Your Goals, New and Old
Consider the last time you set goals for yourself. When was it? Did you achieve them? Why do you think you did or didn't reach those goals? Understanding how you operated in the past can help inform your future. Now that you've reflected on your year so far, it's time to build new goals based on what you learned in the past. Maybe you need to create smaller goals to lead to a bigger goal. Or, maybe you easily completed your former goals and you need to set your sights higher this next go around. 
Find Somebody to Look Up To
No matter your age, you can always learn from others around you. A common misconception about mentorship is that it has to be adults mentoring youth. Find somebody in your life that you look up to, and ask to have a cup of coffee with them, or grab a bite to eat. Pick their brain about topics that are important to your self improvement that you admire about your peer. Chances are, they look up to just as many qualities that you possess! 
Read a Book
Knowledge is something that nobody in the world can master. That's because there is always something new to be learned, no matter how much you may already know. There are all types of books you can read to improve, including self-help books, goal-setting books, a book about a hobby you want to learn or virtually anything that strikes your interest. This is your sign to get lost in a book. Then, challenge yourself to discuss it with others around you to help spread what you've learned! 
Give Back to Others
Self-improvement spans beyond yourself. Being the best version of yourself means you're also spreading kindness into the world. Use September to think of the ways you want to give back to your community and the world. This could be as simple as performing a random act of kindness each week. You could also sign up to volunteer in your local community. Become a mentor for a child at a local school through their mentorship programs. Think of ways to give back that would be most fulfilling to you, and then find out how you can put them into action.
This September, remember to focus on you and your personal growth. Even small steps can add up to huge results over time. It all starts now! Take the time you need to reflect, define new goals and surround yourself with the people and resources you need to succeed. Most of all, remember that self-improvement spans beyond yourself. Give back what you hope to get out of the world!