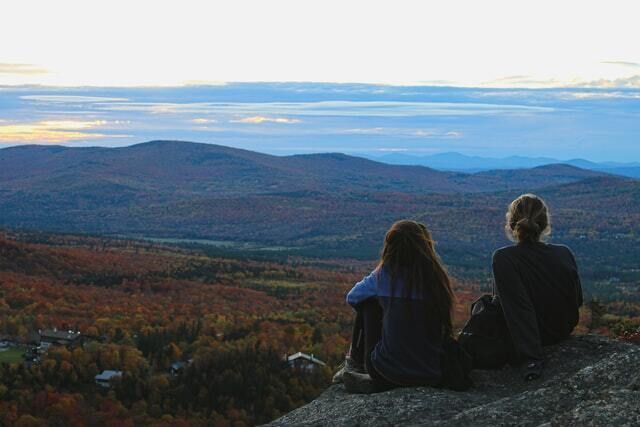 School's out for the summer, and the great outdoors is calling! Whether you have kids or you're just looking to enjoy the warmer weather, there are plenty of ways to celebrate that also give back to the world we know and love. This is the perfect reminder to get out there, give back and go green, so we can keep the world a beautiful place for years to come. Check out these ideas that you can celebrate Great Outdoors Month throughout June!
Pick Up Litter in Your Community
This is an activity that can be done at any age! Organize a group of friends or family to pick up litter on your community streets or parks. You'll need trash bags, gloves and preferably bright vests if you'll be near a roadway. Remember—safety first! You'll enjoy the nice summer air all while preserving our planet. 
Give Back to Organizations Devoted to Our Environment
There are a ton of organizations that give back to making the world a better place. Do your research to find an organization that you would love to support. Consider reaching out to the organization to learn more and possibly even volunteer before you decide if you'd like to make a donation. Remember that any way you help a nonprofit organization, no matter how big or small, is making a difference! 
Enjoy the Outdoors
Turning off the television and lights while you get outside to go for a hike or play in the park conserves energy! Enjoy mother nature by hiking on a nearby trail, playing an outdoor game, swimming at a local lake or any other outdoor activities in your area. Simply being outdoors is a great way to appreciate Great Outdoors Month!
Make a List of Ways You'll Help
Sit down with your family, roommates or friends and create an action plan for the year to come. Include ways you want to celebrate the outdoors and continue to keep it beautiful. This list can include habits you'd like to change, or good deeds you'd like to perform. To get your list started, here are a few ideas! 
Use less water when you brush your teeth
Take shorter showers
Recycle as much as possible
Shop at thrift stores to get gently used versus new
Plant trees in your community
Plant a garden in your own backyard 
June is the first official month of summer, which makes it the perfect opportunity to celebrate the great outdoors! Together, we can make a difference in our world and preserve it for our children, their children and so on. You can do your part by reducing, reusing and recycling, conserving water, planting trees and even simply enjoying mother nature.